General · Bastien Music Notebook Student
Bastien Music Notebook Student
Details:
Product Summary

With this book, students can track their learning, keeping detailed progress and practice records, plus permanent records for pieces memorized, performances given, scales & cadences learned, and music repertory studied. It's a valuable communicator for teacher, student, and parents. Includes a handy reference section and 23 pages of manuscript paper.
Table of Contents:
Customers Also Enjoy
4 Total Related Products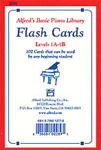 Alfred Flash Cards 1A/1B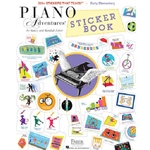 Piano Adventures Sticker Book
You Also Might Like
4 Total Similar Products
---
Customer Reviews





(0.00)

stars out of 5
(Only registered customers can rate)
Affiliates and Partnerships
---
Your shopping cart is currently empty.