Piano Adventures Sticker Book
Details:
Product Summary

Achievement is a step-by-step adventure! Over 300 "Stickers That Teach" invite early elementary students to show what they know by completing each sticker's musical task. Review music symbols, terms, and techniques while having fun with song characters, animals, sports, holidays, and more. Also included are Award Stickers such as "Best Ever" and "Encore," specially designed for the final Certificate page in the Piano Adventures Primer Level Lesson Book. Build your own certificate piece by piece and smile by smile!
Table of Contents:
Piano Adventures Sticker Book
0.00
Customers Also Enjoy
4 Total Related Products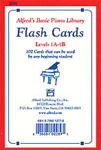 Alfred Flash Cards 1A/1B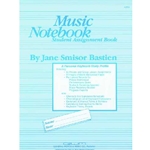 Bastien Music Notebook Student
You Also Might Like
4 Total Similar Products
---
Customer Reviews





(0.00)

stars out of 5
(Only registered customers can rate)
Affiliates and Partnerships
---
Your shopping cart is currently empty.