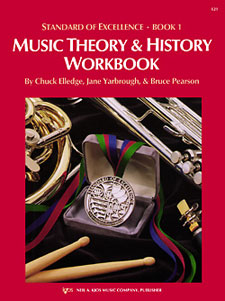 Standard Of Excellence Theory Workbook 1
Details:
Product Summary

The Theory section concentrates on learning the basic language of the music that helps develop well-rounded musicians: reading and drawing notes in both treble and bass clef, learning key signatures and simple rhythms, and introducing intervals. Students compose their own rhythms within parameters, and encounter fun puzzles and games to reinforce their new skills.

The History section gives an overview of music history in the context of world events, using text, illustrations, and timelines. Students get a taste of music history from antiquity to the present day, with introductions to the Middle Ages, Renaissance, Baroque, Classical, Romantic, and 20th Century. Every historical section has written exercises, plus Brain Busters that challenge students to drive beyond the words on the page by thinking and researching on their own.
Table of Contents:
Pearson B Elledge/Yarbrough Theory
Customers Also Enjoy
2 Total Related Products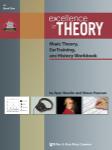 Excellence in Theory Book 1 Rhythms and Beyond
You Also Might Like
2 Total Similar Products
---
Customer Reviews





(0.00)

stars out of 5
(Only registered customers can rate)
Affiliates and Partnerships
---
Your shopping cart is currently empty.