La Voz Alto Sax Reeds, Box of 10
Description:
Product Summary

Jazz musicians consistently choose La Voz Alto reeds for their powerful tone and flexibility. These reeds are crafted with D'Addario's engineered reed-making technology, featuring a well-balanced profile and stronger spine to provide you with a full tone, no matter your playing style.
| | |
| --- | --- |
| Model: | RJC10 |
| Manufacturer: | Lavoz |
La Voz Alto Sax Reeds, Box of 10
1002-RJC10HD
0.08
Related Products
6 Total Related Products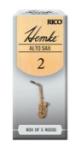 Hemke Alto Sax Reeds, Box of 5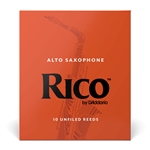 Rico Alto Sax Reeds, Box of 10 Campfire Songs For Ukulele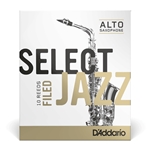 D'Addario Select Jazz Alto Sax Reeds, Filed, 10-pack Légère Studio Cut Alto Sax Reed
Combine Your Purchase With
5 Total Upsell Products
---
Customer Reviews





(0.00)

stars out of 5
(Only registered customers can rate)
Affiliates and Partnerships
---
Your shopping cart is currently empty.